Feature Articles


For more information about this article or gallery, please call the gallery phone number listed in the last line of the article, "For more info..."

October Issue 2003
City Art Gallery Columbia, SC, Features Works of Four Artists
City Art Gallery in Columbia, SC, presents a four-person exhibition entitled, Now at City Art: Michael Cassidy, Mike Dwyer, May Reisz, and Tim Turner, featuring recent paintings on canvas by both established and emerging artists new to the gallery. The exhibit opens Oct. 23 and continues through Nov. 19, 2003.

The exhibit includes works by Michael Cassidy, Mike Dwyer, and May Reisz, all residents of Columbia, SC, and Tim Turner of Crossnore, NC. All four of the artists have an affinity for large and colorful canvases. While Cassidy and Reisz explore contemporary approaches to landscape, Dwyer and Turner work within classical abstraction.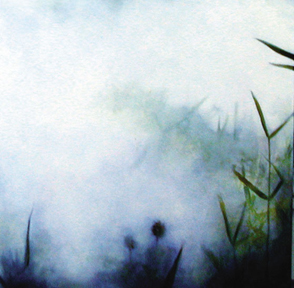 Michael Cassidy
Michael Cassidy was born and raised in rural southeastern Michigan. Attending Kendall College of Art and Design in Grand Rapids Michigan, Cassidy found his place in the fine arts department. He graduated with a Bachelor of Fine Arts degree in printmaking and painting in 2000. During the next year Cassidy continued to paint and show in the local Grand Rapids area while he searched for Graduate schools. In 2001 he moved to Columbia, to attend USC for a Master of Fine Arts degree. He is currently working on his thesis and is set to graduate in May of 2004.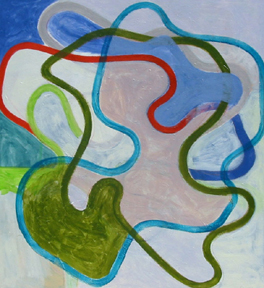 Mike Dwyer
Mike Dwyer received his Bachelor of Fine Arts degree in 1985 from Syracuse University and his Master of Fine Arts degree in 1993 from the University of South Carolina. At both schools his area of study was Studio Arts, with a concentration in painting. Dwyer has lived in Syracuse, NY; Providence, RI; and since 1990, Columbia, where he works as Exhibition Designer and Preparator at the Columbia Museum of Art. His work has been exhibited in Syracuse, Providence, Anderson and Columbia. Most recently his paintings were displayed at the Spartanburg County Annual Juried Exhibition. "My decision to work abstractly comes from a belief that in any visual art, there are abstract elements which need to function well for the work to succeed. These qualities are at the core of all visual art and transcend cultural and historical differences. They are a universal language, much like music."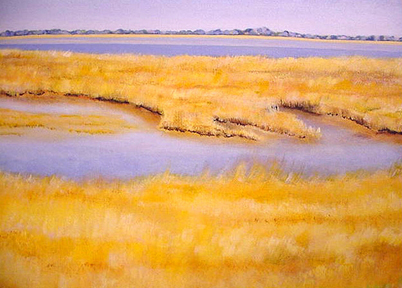 May Reisz
May Reisz earned a Master of Arts degree in Studio Art and Art History from Penn State University, with additional studies at the Harvard University Graduate School of Education. She taught art in public schools, as well as at Lesly College, Wittenberg University, and North Eastern Illinois University. Since moving to South Carolina in 1992, she has exhibited throughout the state. She has won awards in the South Carolina and Southern Watercolor Societies, as well as a Best of Show in the South Carolina State Fair. Her works have been included in the NBSC Oil Painters Invitational Exhibit and at the Carolina Foothills Artisan Center. A one woman show of her work was presented by the University of South Carolina at Sumter in the Spring of 2003. Reisz's works are in the collections of Ratheon, Digital Electronics, Gillette, The Ministry of Cultural Affairs, Ottawa, Canada, and the Aiken Center for the arts.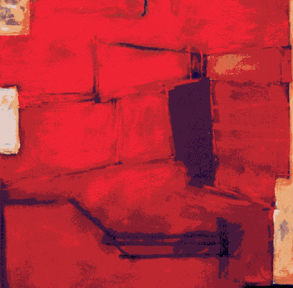 Tim Turner was born and raised in North Carolina. From 1985 to 1998 he owned The Potter's Gallery in Banner Elk, NC. Since then Turner has made a living as a professional artist, as his vibrant large paintings have developed a strong public following. Most recently his work has been shown at the Solo Art Gallery in Winston-Salem, NC, The Art Cellar in Banner Elk, NC, and at Blue Spiral 1 in Asheville, NC. His work is in many private collections. Corporate collections include Omni Offices, Gensler Corporation and the Mirant Corporation, all in Atlanta, GA. His work is also in the collections of Kline Steel of Columbia, SC, and the Bank of Richmond in Charlotte, NC.
For further information check our SC Commercial Gallery listings, call the gallery at 803/252-3613 or at (www.cityartonline.com).
[ | Oct03 | Feature Articles | Gallery Listings | Home | ]

Carolina Arts is published monthly by Shoestring Publishing Company, a subsidiary of PSMG, Inc.
Copyright© 2003 by PSMG, Inc., which published Charleston Arts from July 1987 - Dec. 1994 and South Carolina Arts from Jan. 1995 - Dec. 1996. It also publishes Carolina Arts Online, Copyright© 2003 by PSMG, Inc. All rights reserved by PSMG, Inc. or by the authors of articles. Reproduction or use without written permission is strictly prohibited. Carolina Arts is available throughout North & South Carolina.