Feature Articles


For more information about this article or gallery, please call the gallery phone number listed in the last line of the article, "For more info..."

October Issue 2003
Fish or Cut Bait Gallery in Edisto Beach, SC, Features Photography Exhibition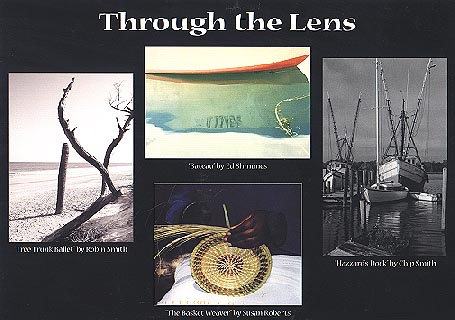 An exhibit featuring four award-winning South Carolina photographers, Ed Shmunes, Chip Smith, Susan Roberts and Robin Smith, will be on display at Fish or Cut Bait Gallery on Edisto Island, SC, from Oct. 18 through Nov. 29, 2003. The exhibit, titled Through the Lens - Sea Islands and Surrounds, will include both color and black and white photographs depicting these artists' unique visions of coastal South Carolina.

Robin Smith has owned the Photo Vision studio in Columbia, SC, for over thirty years. Besides his work in free-lance photography and video production, Smith pursues fine art, large format, black and white photography and watercolor painting, especially of flowers. His work shows his deep appreciation of the world around him. Smith has exhibited at the Columbia Museum of Art and his photography is featured in numerous books, including the award winning In This Place illustrating the beauty of Kanuga Conference Center.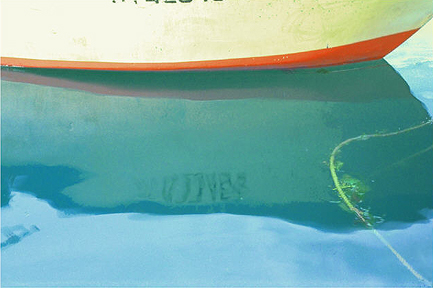 Ed Shmunes
Ed Shmunes, a resident of Columbia, SC, has been photographing for 18 years. During this period his work has received 99 awards from international, national and regional juried art exhibitions. Shmunes' work is in collections at the Columbia Museum of Art, Southwest Texas State University Art Gallery and the South Carolina State Art Collection and he is a juried exhibitor with the South Carolina Artisans Center. Shmunes leans towards colors that are somewhat removed from reality and often adds dyes by hand to the imagery to augment color and add emotional content.
Chip Smith, a writer-naturalist and photographer, lives by the marsh in Murrells Inlet, SC. Besides winning awards for his environmental efforts, Chip Smith has won numerous awards for journalism and photography and sees both as a way to bring us closer to the threatened landscapes in which we live. "Like a sentences that you read once and cannot forget," he says, "a good photograph can stop you in your tracks, forcing you to look at it - and then your world - a little more closely." Chip Smith produces traditional silver prints through the use of a large-format or "view" camera and a tiny darkroom in his house.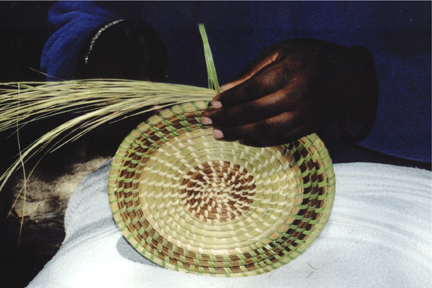 Susan Roberts
For nearly 20 years before moving to South Carolina, Susan Roberts' photos illustrated magazine articles and books about sailing. More recently, she has focused her lens on life in the Lowcountry, creating photographs that capture elements of the Lowcountry's cultural heritage, details revealing art in nature that might otherwise go unnoticed, and moments of unusual beauty in the vistas provided by our coastal marshes and waters. Roberts is a juried artist at the South Carolina Artisans Center, has won awards for her nature photographs, and is a frequent exhibitor at Lowcountry juried art shows.
In conjunction with the show at Fish or Cut Bait Gallery, photographer Robin Smith will be presenting a seminar, Soul Sharing, on spiritual and contemplative photography. The seminar, sponsored by Sea of Peace, a retreat house on Edisto, will be offered Oct. 17, at 7:30pm at Trinity Episcopal Church, Edisto Island and on Oct. 18 at 10:30am at Sea of Peace, 59 Palmetto Pointe Road, Edisto. A suggested donation of $10 will go to the Sea of Peace retreat house. For the Sat. seminar, due to limited seating, reservations are requested, call 843/869-0513.
For more information check our SC Commercial Gallery listings, contact Brailsford Sutton at 843869-2511, or on the web at (www.fishorcutbaitgallery.com).
[ | Oct03 | Feature Articles | Gallery Listings | Home | ]

Carolina Arts is published monthly by Shoestring Publishing Company, a subsidiary of PSMG, Inc.
Copyright© 2003 by PSMG, Inc., which published Charleston Arts from July 1987 - Dec. 1994 and South Carolina Arts from Jan. 1995 - Dec. 1996. It also publishes Carolina Arts Online, Copyright© 2003 by PSMG, Inc. All rights reserved by PSMG, Inc. or by the authors of articles. Reproduction or use without written permission is strictly prohibited. Carolina Arts is available throughout North & South Carolina.