Feature Articles


For more information about this article or gallery, please call the gallery phone number listed in the last line of the article, "For more info..."

October Issue 2003
McMaster Gallery in Columbia, SC, Features Works of Spanish Artists
The McMaster Gallery at the University of South Carolina in Columbia, SC, willoffer the exhibition, 4 : Spain - Cárceles, Caro, Cochran, González, which features works on paper by four artists residing in Spain. The exhibition will be on view from Oct. 16 through Nov. 16, 2003.
Few places on earth can rival the richness and breadth of the art of Spain. From the ancient cave paintings of Altamira to the most avant garde, Spain has it all. Art is everywhere in a multitude of forms. This environment, where art is revered as a vital historical and cultural value, has fostered many talented artists in Spain.
Three well established Spanish artists are from the Southern part of Spain and their work represents a broad cross section of contemporary Spanish art. Each of the artists is a brilliant technician and has produced a wide variety of work from realism to surrealism.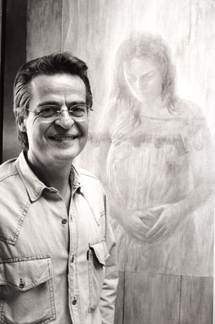 Juan Cárceles & his work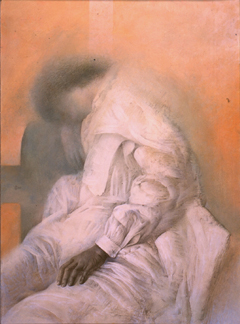 Juan Cárceles' beautifully executed works are both peaceful and mysterious. His masterly control of color, line and illumination produce a deeply dreamlike ambience. He has taught for many years in the Faculty of Fine Arts in the University of Sevilla, Spain.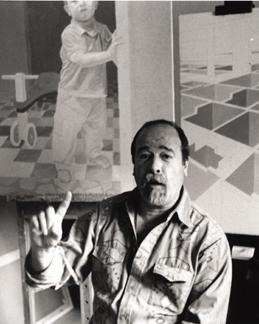 Luís Caro and his work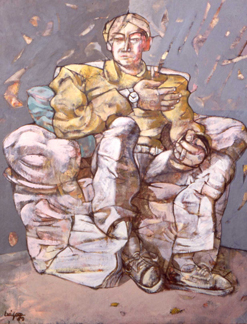 The astonishingly versatile Luís Caro's work ranges from wonderfully realistic portraits in oil to the experimental, as in this show. With his virtuoso command of his craft and his daring concept, Caro casts a loving though sardonic eye on our world.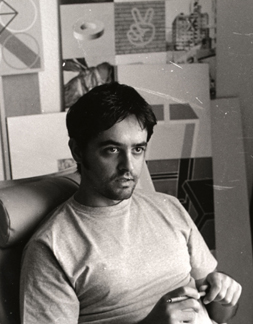 José Manuel González and his work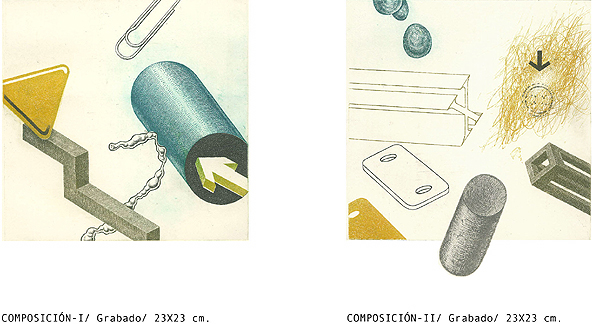 José Manuel González, the youngest of the three, comes from a family of artists based in the beautiful medieval city Cáceres. He represents some of modernist graphic tendencies seen in the coming generation of Spanish artists. His crisp enigmatic engravings speak of the uncertainties of our times.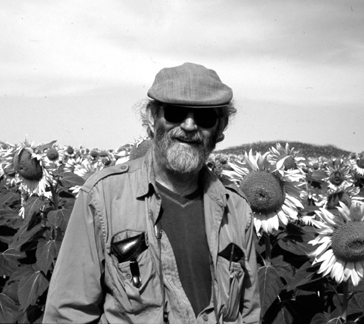 Bishop Cochran and his work
Bishop Cochran is American born and has lived in Sevilla for many years where he is a noted musician and designer. He has extensively photographed in the United States, Spain and Europe. His work is exclusively in 35 mm black and white.
For further info check our SC Institutional Gallery listings, contact Mana Hewitt, Gallery Director at 803/777-7480 or e-mail at (mana@sc.edu).


[ | Oct03 | Feature Articles | Gallery Listings | Home | ]

Carolina Arts is published monthly by Shoestring Publishing Company, a subsidiary of PSMG, Inc.
Copyright© 2003 by PSMG, Inc., which published Charleston Arts from July 1987 - Dec. 1994 and South Carolina Arts from Jan. 1995 - Dec. 1996. It also publishes Carolina Arts Online, Copyright© 2003 by PSMG, Inc. All rights reserved by PSMG, Inc. or by the authors of articles. Reproduction or use without written permission is strictly prohibited. Carolina Arts is available throughout North & South Carolina.