Feature Articles


For more information about this article or gallery, please call the gallery phone number listed in the last line of the article, "For more info..."

October Issue 2003
Sunset River Marketplace in Calabash, NC, Offers Works by Jill Hope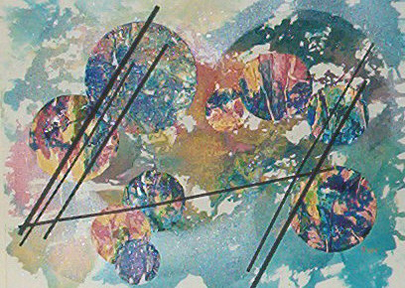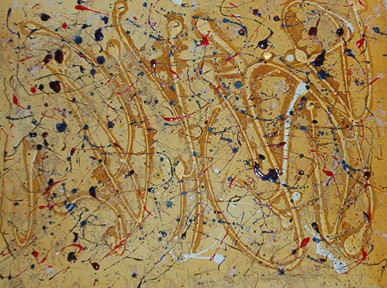 Sunset River Marketplace in Calabash, NC, is featuring a new series of multimedia pieces by Calabash artist Jill Hope this month. The exhibit, entitled Inner Journey, runs from Oct. 1 - 31, 2003.
Hope has been painting for almost 20 years. For most of her career she worked exclusively in watercolor - creating representational landscapes, water scenes and floral still lifes. She planned each piece carefully, always working toward a specific result. Her paintings were always popular, and often won awards in art competitions.
As an artist, however, she was beginning to feel complacent. So a few years ago she changed her approach. She began focusing on the process of painting rather than the end product. She has added darker, more vibrant colors to her palette and has branched out to include a range of media including acrylic and collage.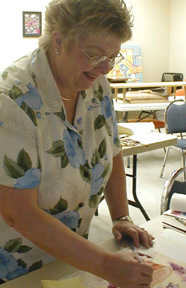 Artist Jill Hope
"Now I lay down color and let it speak to me," Hope says, "and often I wind up madly scraping off a layer of paint to reveal something I didn't even know was there."
The result is an exciting new series that reflects the artist's lifelong interest in reincarnation and takes the viewer along on Hope's own spiritual journey and exploration. For the artist, the circles in Parallel Universes represent eternity. Triangular images in other works become channels for energy, and diagonals introduce tension.
According to gallery owner, Ginny Lassiter, the emotional nature of the collection is what attracts people to the paintings. States Lassiter, "People will stand together in front of one of Jill's abstract pieces and debate about what it means. It's always interesting to hear."
Hope, originally from upstate New York, has lived in North Carolina since the mid eighties when she moved to the Outer Banks. It was here she took her first painting classes at Carol O'Brien's Sunflower Studios.
She has continued to study with other artists including Jean Jones, Jean Carbonetti, Brian Atyeo and Betty Bee. This past summer, she participated in Mary Alice Braukman's multimedia workshop at Sunset River Marketplace.
Hope is affiliated with the Brunswick Arts Council, Associated Artists of Southport and the Waterway Art Association for which she was past president. She is one of 150 artists - all from North and South Carolina - represented at Sunset River Marketplace.
For further information check our NC Commercial Gallery listings, call the gallery at 910/575-5999 or visit the website at (www.sunsetrivermarketplace.com).
[ | Oct03 | Feature Articles | Gallery Listings | Home | ]

Carolina Arts is published monthly by Shoestring Publishing Company, a subsidiary of PSMG, Inc.
Copyright© 2003 by PSMG, Inc., which published Charleston Arts from July 1987 - Dec. 1994 and South Carolina Arts from Jan. 1995 - Dec. 1996. It also publishes Carolina Arts Online, Copyright© 2003 by PSMG, Inc. All rights reserved by PSMG, Inc. or by the authors of articles. Reproduction or use without written permission is strictly prohibited. Carolina Arts is available throughout North & South Carolina.