Feature Articles


For more information about this article or gallery, please call the gallery phone number listed in the last line of the article, "For more info..."

November Issue 2003
Center for Documentary Studies in Durham, NC, Offers Several New Exhibitions
The Center for Documentary Studies at Duke University in Durham, NC, is presenting two exhibits on display through Jan. 10, 2004. Materia Oscura/Dark Matter, Photographs of Urban Africa and the Diaspora by Kerry Stuart Coppin will be in the Juanita Kreps Gallery and Walker Evans at 100 will be on view in the Center's Lyndhurst Gallery.

Kerry Stuart Coppin
For the past four years Kerry Stuart Coppin, 50, has made quietly gripping photographs of the African Diaspora in the Caribbean and North America, from Little Haiti to Havana. He has also traveled to West Africa to document links between her urban, Westernized cities and the not-so-new world on this side of the Atlantic. It is his intention to produce provocative photographic interpretations that elaborate and celebrate positive aspects of Black community experience.
When North Americans think of Africa, particular images come to mind-rather romantic images, with an overlay of antiquity; images of people wrapped in traditional cloth, babies slung on backs. Or, a crisis particular to one society-Somalia, Sierra Leone, Rwanda, Zambia - rebounds and becomes homogeneous for the region, perpetuating images of poverty, famine, corruption, tribalism, and AIDS. Coppin believes that the arts in general, and photography in particular, can play a role in the reinterpretation and reconstruction of the history of Africa and Africans in the Diaspora; that images of the African city can be used to investigate people's work and their view of themselves and their neighbors. Through these images, Coppin asks us to consider the formation of a trans-Atlantic Black African identity, encompassing North America, the Caribbean, and West Africa.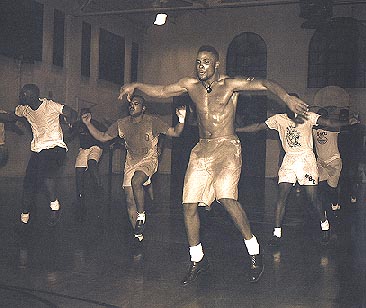 Kerry Stuart Coppin
Coppin received a BFA from Rochester Institute of Technology and an MFA from the Rhode Island School of Design. He has had solo exhibitions at the Palm Beach Photographic Centre Museum in Deiray Beach, FL; the Silver Eye Center for Photography in Pittsburgh, PA; the West African Research Center in Dakar, Senegal; Fotocircle Gallery in Seattle, WA; and the Museo Casa de Africa, Oficina del Histonador, in Cuba, among other venues. His work has been exhibited in a number of group shows, including at the Art Institute of Chicago, the Society for Contemporary Photography in Kansas City, the Blue Sky Gallery at Oregon Center for the Photography Arts in Portland, the Print Center in Philadelphia, and the Brooklyn Museum of Art. His work is held in the permanent collections of the African American Museum in Philadelphia, the Art Institute of Chicago, the Biblioteque Nationale de France, the Brooklyn Museum of Art, the Museum of Contemporary Photography in Chicago, and the National Museum of American Art in Washington, D.C., among others.
"When you're young you are open to influences and you go to them. You go to museums. Then the street becomes your museum, the museum itself is bad for you. You don't want your work to spring from art. You want it to commence from life." - Walker Evans, 1971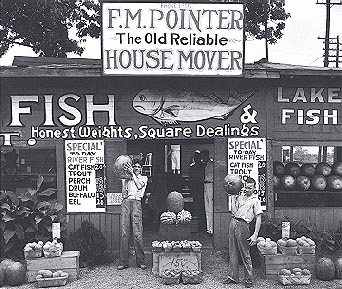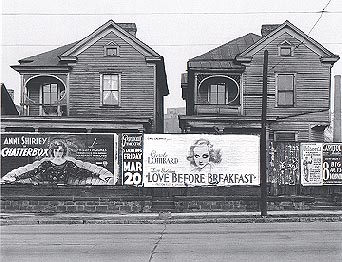 Walker Evans
On the 100th anniversary of the birth of Walker Evans, it is fitting that a small exhibition of his work is on view at the Center for Documentary Studies. The influence of Evans as a photographer is huge and celebrated. His influence as a teacher is less well known; yet that legacy is equally strong at Yale, where he taught for a decade, and at Duke.
"Like Evans, teachers at CDS direct students to the life of the streets in hopes they will bring back something authentic and meaningful for themselves, for the communities in which they work, and for the rest of us."
- Alex Harris
"Evans was intrigued by any technology that might expand his vision. This exhibition is a digital translation of his work, made with respect and consideration for his own rendering of these images. Coupling digital files with ink jet printing opens the door to both brilliance and mischief. In the proper hands, it is a medium that gives greater clarity and subtlety to familiar pictures."
- John T. Hill
For more information check our NC Institutional Gallery listings, call the center at 919/660-3663, email to (docstudies@duke.edu) or on the web at ( http://cds.aas.duke.edu).



[ | Nov03 | Feature Articles | Gallery Listings | Home | ]

Carolina Arts is published monthly by Shoestring Publishing Company, a subsidiary of PSMG, Inc.
Copyright© 2003 by PSMG, Inc., which published Charleston Arts from July 1987 - Dec. 1994 and South Carolina Arts from Jan. 1995 - Dec. 1996. It also publishes Carolina Arts Online, Copyright© 2003 by PSMG, Inc. All rights reserved by PSMG, Inc. or by the authors of articles. Reproduction or use without written permission is strictly prohibited. Carolina Arts is available throughout North & South Carolina.