Feature Articles


For more information about this article or gallery, please call the gallery phone number listed in the last line of the article, "For more info..."

November Issue 2003
JK Gallery Opens in High Point, NC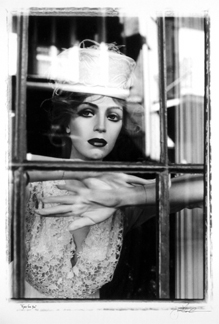 The fine art photography of Jim Koch is the featured art at JK Gallery, which oped last month in High Point, NC.
Known as the photographer of up-market, prestigious furnishings and interiors, Koch for the first time showcases his personal archival collection, gathered over a 30-year period. His subjects, dotted across the North American continent, range from architectural fragments and natural scenes to exotic figures. All exhibit a fascination with light, texture and depth.
Among the JK Gallery collections are Polaroid transfers and sophisticated color patterns on canvas. But the dominant medium of these originals is the silver gelatin print - one that Koch hand manipulates in the darkroom to define a distinctive palette of brown, copper, and black-and-white tones. Recent works by Koch offer interpretations of color and abstract form.
Inspired by the style of documentary photojournalists like Eugene Smith and Paul Strand, and by the classic techniques of fashion photographers like Horst P. Horst, Koch's art and commercial photography focus on the detail of the physical world. As evident in Windmill, Dock, or White Woods, Koch's theme is simply awakening people to see what's around them.
"A soul is there that calls to you," he says. "Photography and the genre of the real anchor us. That seems important at a time when everything is so digital and often unreal." The photographer established Koch Studio in 1986, serving high-end clients, among them Baker, Marge Carson, Randall Tysinger Antiques, Asmara and John Widdicomb.
Retired Baker president Rod Kreitzer notes that Koch's "superb lighting direction" and eye for form consistently distinguished "better from best."
Koch's work with interiors as well as with furnishings reveal a signature style - a dramatic expression with a crisp play of light and textures.
Koch discovered photography in what he describes as a moment of clarity." His first photograph intrigued him, and with no formal introduction to either the art or to the profession, he simply decided then it was to be his life.
Born in Minneapolis and raised in Philadelphia, Koch was a teenager when he headed for the Rhode Island School of Photography. Armed with a degree in commercial work and following a stint as an industrial photographer, he came to High Point, NC, in 1979, launching what he perceived as his ideal career.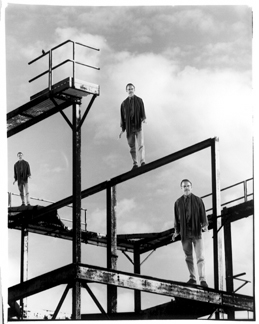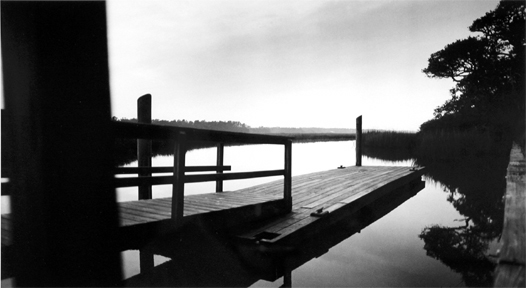 It was here Koch the artist felt a natural affinity with the creative forces shaping furniture and interiors. In his words: "I like the entire process. It's exciting to envision and to create. It's the same whether it's a piece of furniture, an interior or a photograph."
Published regularly in shelter magazines, Koch's photography also appears in A History of Furniture: Celebrating Baker Furniture! 100 Years of Fine Reproductions; in Brunschwig & Fils Style; in A Perfect Home; and in the award-winning Fabrics: A Guide for Interior Designers and Architect.
For more information check our NC Commercial Gallery listings or call the gallery at 336/883-2370.

[ | Nov03 | Feature Articles | Gallery Listings | Home | ]

Carolina Arts is published monthly by Shoestring Publishing Company, a subsidiary of PSMG, Inc.
Copyright© 2003 by PSMG, Inc., which published Charleston Arts from July 1987 - Dec. 1994 and South Carolina Arts from Jan. 1995 - Dec. 1996. It also publishes Carolina Arts Online, Copyright© 2003 by PSMG, Inc. All rights reserved by PSMG, Inc. or by the authors of articles. Reproduction or use without written permission is strictly prohibited. Carolina Arts is available throughout North & South Carolina.