Feature Articles


For more information about this article or gallery, please call the gallery phone number listed in the last line of the article, "For more info..."

November Issue 2003
Sumter Gallery of Art in Sumter, SC, Features Works by A. Kelli Griffin and Annual Sumter Artists' Guild Show
The Sumter Gallery of Art in Sumter, SC, will host two new exhibits beginning Nov. 5, For Contemplation: The Photography of A. Kelli Griffin and The Sumter Artists' Guild Show. Both exhibits will run through the end of Dec., 2003.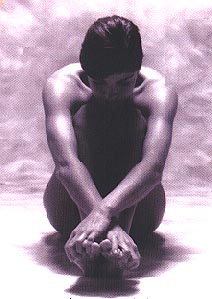 A. Kelli Griffin
Contemplation features a collection of photographs that focus on the human form as well as abstract and still life subjects. The black and white images use lines and contrast to convey emotions. Griffin's approach to nude photography includes both sculptural and emotional elements.

"I approach my work on two levels, aesthetic and emotional," Griffin says. "The primary emphasis of my work is producing a photograph that the viewer will find pleasing to the eye and nourishing to the soul."
Griffin began the autodidactic process of photography while pursuing her Masters degree in Social Work. The fine art nude and still life work of photographer Ruth Bernhard has been her greatest influence.

Many of Griffin's nude subjects have found the process therapeutic. This discovery has allowed her to combine her social work background with her artistry.
"Griffin's work is quite powerful," says Susan Doherty Osteen, executive director of the Sumter Gallery of Art. "The images, especially her nudes, seem to capture a moment that is at once strong, beautiful and vulnerable." Osteen adds that all of the photographs are done with taste and discretion. "They are actually less graphic than classical Greek and Roman statues we have admired for centuries. I don't feel that anyone will have cause to be offended. I do, however, think the images will touch viewers' emotions."
Osteen is also thrilled about the concurrent exhibit, The Sumter Artist Guild Show. "This annual show is always one of our most popular exhibits, says Osteen. "We have so many talented local artists. It is quite a treat to see their finest works displayed together.
The show will be juried by Paul Matheney, curator of art for the SC State Museum in Columbia, SC.
For more information check our SC Institutional Gallery listings or call the museum at 803/778-0000.

[ | Nov03 | Feature Articles | Gallery Listings | Home | ]

Carolina Arts is published monthly by Shoestring Publishing Company, a subsidiary of PSMG, Inc.
Copyright© 2003 by PSMG, Inc., which published Charleston Arts from July 1987 - Dec. 1994 and South Carolina Arts from Jan. 1995 - Dec. 1996. It also publishes Carolina Arts Online, Copyright© 2003 by PSMG, Inc. All rights reserved by PSMG, Inc. or by the authors of articles. Reproduction or use without written permission is strictly prohibited. Carolina Arts is available throughout North & South Carolina.