Feature Articles


For more information about this article or gallery, please call the gallery phone number listed in the last line of the article, "For more info..."

November Issue 2003
Western Carolina University in Cullowhee, NC, Features Works by Christopher Rauschenberg
Western Carolina University's Department of Art in Cullowhee, NC, will feature a new exhibition titled Christopher Rauschenberg: Rephotographing Atget most recently on exhibit at the Butler Institute of American Art in Youngstown, OH. The exhibit will be on view through Nov. 20, 2003.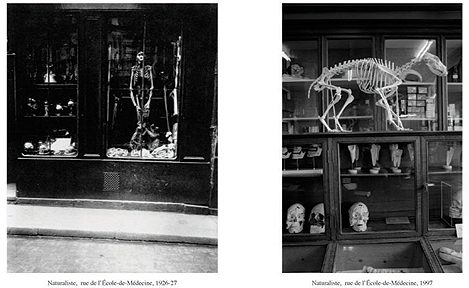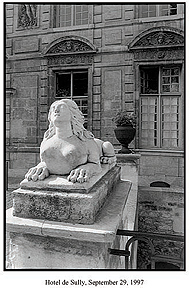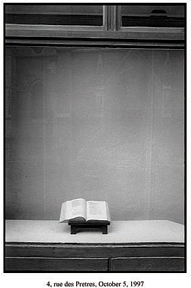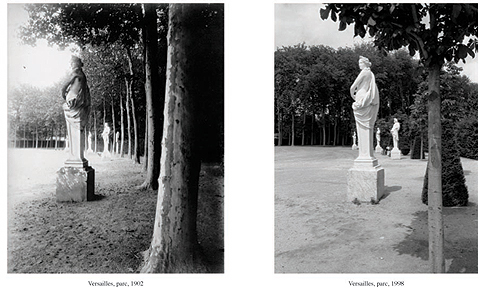 Photographs by Eugene Atget
Rauschenberg, noted American photographer from Portland, OR, has had 55 solo shows in Europe, South America, and the US. He began his ongoing project in 1989, the rephotographing of sites photographed by the acclaimed French photographer Eugene Atget (1856-1927) who from 1888 until his death, created approximately 6,000 photographs documenting Paris. Rauschenberg made three trips to Paris in the late '90s and photographed 500 of the scenes that Atget photographed. Rauschenberg says, "...in Central Paris, most of the scenes that Atget photographed are still there, and still posing...you can see the effects of acid rain, you can see graffiti, most of all you can see the magical streets of Paris are now thickly covered with parked cars. However, among all the other Parises that co-exist so thickly in one amazing city, Atget's Paris is still definitely and hauntingly there..."
Louis Zona, Director of the Butler Institute of American Art, comments, "these photographs of Christopher Rauschenberg, inspired by the legendary master Eugene Atget, provides not only insight into past genius, but also established Rauschenberg as a significant presence in American photography today." Rauschenberg's work captures the unexpected beauty of ordinary places, his own words, "We see so many wonderful things on vacation mostly because we are taking a vacation from the things that keep us from paying attention to the world around us."
For more information check our NC Institutional Gallery listings, call Martin DeWitt at 828/227-3591 or email to (mdewitt@wcu.edu).
[ | Nov03 | Feature Articles | Gallery Listings | Home | ]

Carolina Arts is published monthly by Shoestring Publishing Company, a subsidiary of PSMG, Inc.
Copyright© 2003 by PSMG, Inc., which published Charleston Arts from July 1987 - Dec. 1994 and South Carolina Arts from Jan. 1995 - Dec. 1996. It also publishes Carolina Arts Online, Copyright© 2003 by PSMG, Inc. All rights reserved by PSMG, Inc. or by the authors of articles. Reproduction or use without written permission is strictly prohibited. Carolina Arts is available throughout North & South Carolina.