Feature Articles

March Issue 2002
Pentes Artworks in Charlotte, NC, Features Exhibition of Works by Women
Pentes Artworks Gallery in Charlotte, NC, supports and cultivates the diverse contributions of women artists. On view through Mar. 29, 2002, is the exhibition, All Women Show, a salute to women in the arts.
"I recently saw the results of a national study which found that only 17% of works in US galleries are by women although 48% of the artists in the US are women," reports Pentes Artworks Gallery co-owner Ruth Pentes. "I suppose that study is not so surprising when we consider that just 30 years ago there was virtually no mention of women artists in university art history courses or in texts on art," she adds.
The goal of Pentes Artworks Gallery in bringing about the All Women Show is to support women in the arts by providing opportunities, awareness and advocacy for their contributions. Unlike mainstream art shows; Pentes Artworks' "All Women Show" is designed to highlight an alternative art community where women determine artistic values and perspective.
"Only through the eyes of female artists can we truly examine the female experience and perspective," explains gallery co-owner Jack Pentes.
The All Women Show features the works of: Sharon Augustyniak (photography), Lynda Calabrese (3 dimensional narratives and poetry), Sandy Culp (ceramic sculpture), Nisha Drinkard (fabric art), Sue Elrod (oil), Marilyn Fairchild (all media) Sue Hamilton (oil), Dolores Hibbard (oil & acrylic), Danna Pentes (multi media), and Ruth Pentes (photography).
Sue Elrod
Sue Elrod was born in Milwaukee but moved with her family to Charlotte in 1959 and therefore considers herself a native of Charlotte.
Elrod first began drawing as a child - her early work was primarily sand art drawing and sand castle sculpture, which she made during her frequent visits to the beach. By the time Elrod was 12, she had graduated to paint by number work, which gave her an appreciation and love for oils. Elrod's lack of formal training lead her to experiment with some "non traditional" techniques in her oil paintings early on, though it didn't take her long to learn that oils cannot be thinned with nail polish remover as this particular technique ultimately caused the oil to pop off the canvas - definitely not the look she was after!
While presently concentrating on oils, Elrod also works comfortably in graphite and it has become her medium of choice for her popular pet portraits and house elevations. Elrod is well known for both her playful sense of humor and her passionate devotion to wildlife. She is regularly called upon to take in injured squirrels or birds and does so lovingly. Both her humor and her love of nature are evident in much of her work.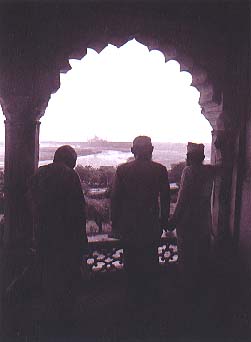 *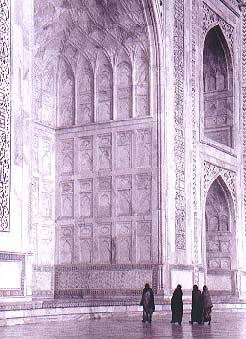 Sharon Augustyniak
]Sharon Augustyniak was raised in the New Jersey town of Warren in the foothills of the Watchung Mountains. She is a graduate of UNC-Charlotte, where she still resides. While attending UNC-C she earned BFA Degrees in both Art History and Photography. Augustyniak has studied art and photography both domestically and abroad.
Through her extensive travel she has accumulated an immense amount of photography ranging from small villages in Vietnam to the medieval mosques of Spain. Most commonly recognized for her photography, Augustyniak is also a talented painter and illustrator with works in oils and pastels.
The "Sanskrit Literary Magazine" has twice recognized Augustyniak as an outstanding photographer. She has participated in numerous shows throughout Charlotte. In the future, Augustyniak hopes to publish her works and is currently amassing material for a pictorial view of the modern south.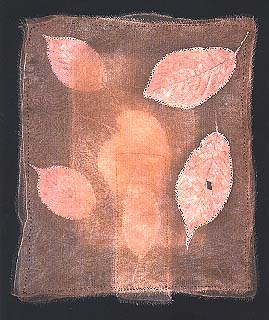 *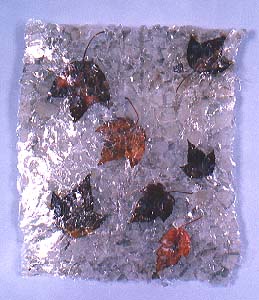 Nisha Drinkard
Nisha Drinkard is currently an Assistant Professor at William Paterson University in Wayne, NJ. She received her MFA degree from Arizona State University in Tempe, AZ. She received her Bachelor of Creative Arts, Visual Arts, with a Minor in English from UNC-Charlotte in 1992. Prior to that Drinkard spent time studying Chinese art and language at the National Kaoshiung Normal University in Taiwan, Republic of China.
Drinkard has been awarded numerous grants and awards including a Regional Emerging Artist Grant from the Arts and Science Council in Charlotte; the Heritage Art Collection Purchase Award in Tempe, AZ, and the Professional Development Grant from the Arizona Commission on the Arts in Phoenix, AZ.
Drinkard's work has been exhibited in solo and group shows throughout the US, including New Century Artists Gallery in New York City and the Tucson Museum of Art. Her work currently hangs in collections all over the USA.
For more info check our NC Commercial Gallery listings, call 704/556-9897 or on the web at (http://www PentesArtworks.com).
[ | March'02 | Feature Articles | Home | ]

Mailing Address: Carolina Arts, P.O. Drawer 427, Bonneau, SC 29431
Telephone, Answering Machine and FAX: 843/825-3408
E-Mail: carolinart@aol.com
Subscriptions are available for $18 a year.
Carolina Arts is published monthly by Shoestring Publishing Company, a subsidiary of PSMG, Inc.
Copyright© 2001 by PSMG, Inc., which published Charleston Arts from July 1987 - Dec. 1994 and South Carolina Arts from Jan. 1995 - Dec. 1996. It also publishes Carolina Arts Online, Copyright© 2001 by PSMG, Inc. All rights reserved by PSMG, Inc. or by the authors of articles. Reproduction or use without written permission is strictly prohibited. Carolina Arts is available throughout North & South Carolina.