Feature Articles


For more information about this article or gallery, please call the gallery phone number listed in the last line of the article, "For more info..."
March Issue 2010

The Art Institute of Charleston in Charleston, SC, Features Works by Yve Assad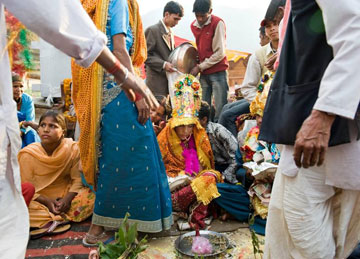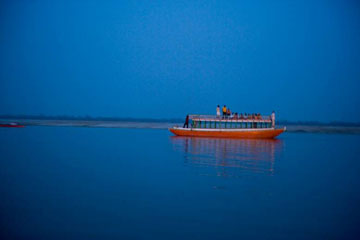 The Art Institute of Charleston is presenting the exhibit, Rhythms of India, featuring photographs by Yve Assad in the Gallery at The Art Institute of Charleston, in Charleston, SC, on view through Mar. 10, 2010.
Assad who visited India in April 2009, had no idea what to expect, nor was she prepared for the experience in store. India's vibrancy and relatively untouched culture called the young female photographer who says, "My goal was simple, to discover one of the world's largest populations, and gain a better understanding of the fabric that binds the people of India to their daily lifestyles, religions, and land in a place that fully contrasts my own."
While crisscrossing the subcontinent by all manner of transportation including trains, rickshaws and death defying cab rides, the artist passed through Kolkata, Varanasi, and Delhi and went into the Himalayas in search of the intertwining threads that create the colorful tapestry of Indian life. Soon after arriving, Assad's travel apprehensions were quickly quieted by kindness and generosity in all forms.

"My curiosity began to take over and I found it nearly impossible to put my camera down. I did not allow my lens to discriminate. I wanted to capture it all; the old, the new, the disheveled and the beautiful," says Assad.

Assad captures moments in work, sleep, prayer, marriage, death and a great deal in between. According to Assad, "Life in India appears to have a subconscious rhythm, like a song written by its ancestors centuries ago, playing over and over again each day. Nothing stops the rhythm, not even death; it flows through all aspects of society."
Though Western culture is present, it has been woven into the fabric of daily life, swaying to the rhythms of India. "The photographs I returned with were just a few notes from a long, beautiful song."

The Art Institute of Charleston, a branch of The Art Institute of Atlanta, is one of 45 Art Institutes throughout North America, and is centrally located in downtown Charleston with the main campus on North Market Street, and a satellite campus at Fountain Walk on Charleston's harbor front at Concord Street. The college offers degree programs in Culinary Arts; Wine, Spirits & Beverage Management; Graphic Design; Interior Design; Web Design & Interactive Media; Photographic Imaging; Fashion & Retail Management and Digital Filmmaking & Video Production.

For further information check our SC Institutional Gallery listings, call Paige Crone at 843/343-1223 or visit (www.artinstitutes.edu/charleston).



[ | March 2010 | Feature Articles | Carolina Arts Unleashed | Gallery Listings | Home | ]
Carolina Arts is published monthly by Shoestring Publishing Company, a subsidiary of PSMG, Inc. Copyright© 2010 by PSMG, Inc., which published Charleston Arts from July 1987 - Dec. 1994 and South Carolina Arts from Jan. 1995 - Dec. 1996. It also publishes Carolina Arts Online, Copyright© 2010 by PSMG, Inc. All rights reserved by PSMG, Inc. or by the authors of articles. Reproduction or use without written permission is strictly prohibited. Carolina Arts is available throughout North & South Carolina.