Feature Articles

April Issue 2001
Rare Original Rembrandt and Picasso Works Displayed at Castile Galerie in Charlotte, NC
Original creations by two of the world's greatest artist of all times will be brought together for Rembrandt and Picasso - Two Masters opened March 30 at Castile Galerie in Charlotte, NC. The exhibition will continue through April 30.
Pablo Picasso
Pablo Picasso (Spanish 1881 -1973) was greatly influenced by the work of both old and modern masters. One of the lengthiest and most complex of these artistic dialogs focused on the work of Rembrandt van Rijn (1608-1669).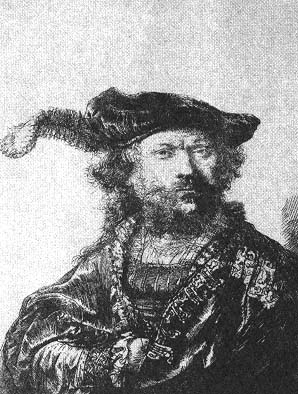 Rembrant
An intermittent source of inspiration in Picasso's art from 1934 on, Rembrandt's paintings, etchings and drawings served as a sustained and compelling focus of exploration for Picasso during the last seven years of his life 1967 - 1973.
Picasso viewed Rembrandt as an artistic father figure. By the time he embarked on a concentrated exploration of Rembrandt's work in 1966, Picasso had already executed variations after more works by Rembrandt than any other past artist.
Castile Galerie has acquired over 30 Picasso and Rembrandt original etchings and important works on paper which illustrate this relationship - giving the gallery visitor the opportunity to own a piece of history.
For further information check our NC Commercial Gallery listings or call the gallery at 704/376-1798 or on the web at (http://www.castilegalerie.com).


[ | Apr'01 | Feature Articles | Home | ]
Mailing Address: Carolina Arts, P.O. Drawer 427, Bonneau, SC 29431
Telephone, Answering Machine and FAX: 843/825-3408
E-Mail: carolinart@aol.com
Subscriptions are available for $18 a year.
Carolina Arts is published monthly by Shoestring Publishing Company, a subsidiary of PSMG, Inc.
Copyright© 2001 by PSMG, Inc., which published Charleston Arts from July 1987 - Dec. 1994 and South Carolina Arts from Jan. 1995 - Dec. 1996. It also publishes Carolina Arts Online, Copyright© 2001 by PSMG, Inc. All rights reserved by PSMG, Inc. or by the authors of articles. Reproduction or use without written permission is strictly prohibited. Carolina Arts is available throughout North & South Carolina.