Feature Articles


For more information about this article or gallery, please call the gallery phone number listed in the last line of the article, "For more info..."


April Issue 2004
Sam Doyle Saturdays Spring 2004 in Beaufort, SC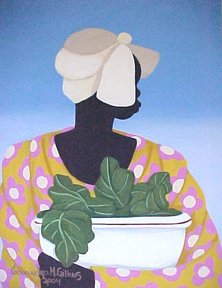 Cassandra Gillens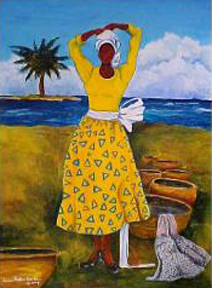 Diane Britton Dunham
Sam Doyle Saturdays is back by popular demand! We're bigger and better this year with more artists, longer hours, and an extended season!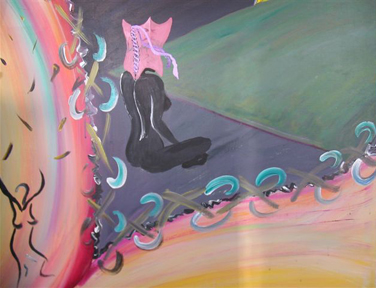 Laura Meiss
Sam Doyle Saturdays Spring 2004 is a free studio & gallery tour which takes place all over Beaufort, SC, from 10am-5:30pm on the second Saturday of each month through June 12, 2004.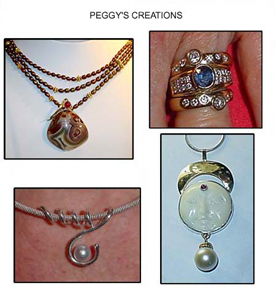 Peggy Carvell
Participating artists include: Lynn Elam Bonge at Camden Field Studio; Ray Lynwood Polin, Cassandra Gillens, Charles Desaussure, Hank Herring, Ruckus, and Laura Miess at RASi Gallery; Julie Milazzo of Crackpots; Arianne King Comer in her home studio; Gloria Dalvini in her home studio; Irene Tison at Red Piano, Too Gallery; Peggy Carvell & Doug D'Souza at D'Souza-Carvell Design in Port Royal; Doris Schrock, Sharon McGee, Jery Taylor, Diane Britton Dunham; Sandra Baggette at the Garden Studio in Port Royal; and Heather & Buzzy Bosworth at their studio on St. Helena Island.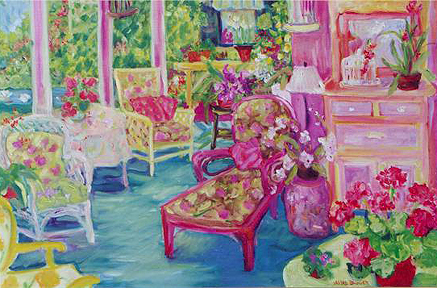 Sandra Bagette
The tour was inspired by Sam Doyle, an internationally known self-taught artist who was born, lived, and painted on St. Helena Island and would talk to anyone who stopped by his self-titled Nationwide Outdoor Art Gallery. This tour is a chance for everyone to visit the artists in their natural environment and see their work in the raw.
Log onto (www.onlinelily.com) and click on the link for Sam Doyle Saturdays for more information and pictures and links to many of the artists. Maps for the tour and information about the artists can be picked up at the Greater Beaufort Chamber of Commerce Visitors' Center on Carteret St. or the new satellite visitors' center on Bay Street in the Verdier House, Camden Field Studio at the base of the new Broad River Bridge, or from any of the artists directly.
For further infomation contact Lily J. at 843/524-8735 or at (www.onlinelily.com).

[ | Apr'04 | Feature Articles | Gallery Listings | Home | ]


Carolina Arts is published monthly by Shoestring Publishing Company, a subsidiary of PSMG, Inc. Copyright© 2004 by PSMG, Inc., which published Charleston Arts from July 1987 - Dec. 1994 and South Carolina Arts from Jan. 1995 - Dec. 1996. It also publishes Carolina Arts Online, Copyright© 2004 by PSMG, Inc. All rights reserved by PSMG, Inc. or by the authors of articles. Reproduction or use without written permission is strictly prohibited. Carolina Arts is available throughout North & South Carolina.