Feature Articles


For more information about this article or gallery, please call the gallery phone number listed in the last line of the article, "For more info..."
April Issue 2006
Artspace in Raleigh, NC, Features Works by Eric McRay and Melinda Fine
Artspace in Raleigh, NC, will present two new exhibitions including: Real Women, featuring paintings by Eric McRay, on view in the Center's Lobby from Apr. 7 - 29, 2006 and Looking for Work, featuring works by Melinda Fine, in the Center's Upfront Gallery, from Apr. 7 - 29, 2006.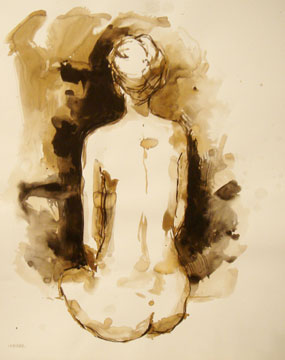 Eric McRay
In Real Women McRay presents a series of work that aims to show truthful renditions of the average woman's body, rather than the glamorized Hollywood or Madison Avenue beauty. The nude is painted true-to-life, paying tribute to the varied body types of typical women. McRay paints his nudes swiftly and spontaneously in bold lines and subtle sepia tones in an effort to celebrate the average woman.
McRay received a BFA at the Maryland Institute, College of Art, where he earned a four-year scholarship for his artistic talent. The Raleigh News & Observer named him one of the "Artists to Watch" for 2001. Also, he was featured in the June 2002 issue of Southern Living Magazine, Carolina Living - People & Places Edition.
For about 10 months (Dec. 2002- Aug. 2003) Lather, a biweekly alternative arts and music publication, appeared on the Triangle scene-spearheaded by former Independent writer-editor Mark Hornburg. Focusing on the Raleigh music and arts scene, and using a small format and hip design, Lather made an indelible impression on Triangle audiences. Unfortunately, Lather was forced to fold under financial pressure and vowed to resurrect via the internet.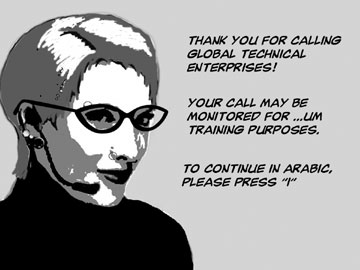 Melinda Fine
Melinda Fine's exhibition Looking for Work features the six-panel cartoon series of the same name that ran in Lather during its tenure. Looking for Work is an ironic, wry, and liberal commentary.

Born in Boston and raised in NC, Fine received her MFA in creative writing from UNC-Greensboro. She studied printmaking at UNC-Chapel Hill and completed graduate work in graphic design in the School of Design, NCSU. Currently she is an Assistant Professor of Art at Meredith College where she teaches graphic design and typography.
Artspace is a non-profit visual art center dedicated to presenting quality exhibitions and education programs in an open-studio environment. Artspace is supported by the North Carolina Arts Council, an agency funded by the State of North Carolina and the National Endowment for the Arts; by the United Arts Council of Raleigh and Wake County, with funds from the United Arts campaign and the Grassroots Arts Program of the North Carolina Arts Council; by the City of Raleigh based on recommendations of the Raleigh Arts Commission; and by individuals; businesses; corporations; and private foundations.
For further information check our NC Institutional Gallery listings, call Artspace at 919/821-2787 or at (www.artspacenc.org).

.



[ | Apr'06 | Feature Articles | Gallery Listings | Home | ]
Carolina Arts is published monthly by Shoestring Publishing Company, a subsidiary of PSMG, Inc.
Copyright© 2006 by PSMG, Inc., which published Charleston Arts from July 1987 - Dec. 1994 and South Carolina Arts from Jan. 1995 - Dec. 1996. It also publishes Carolina Arts Online, Copyright© 2006 by PSMG, Inc. All rights reserved by PSMG, Inc. or by the authors of articles. Reproduction or use without written permission is strictly prohibited. Carolina Arts is available throughout North & South Carolina.