Feature Articles


For more information about this article or gallery, please call the gallery phone number listed in the last line of the article, "For more info..."
April Issue 2010

Artists Guild Gallery of Greenville in Greenville, SC, Features Works by Woodworkers Guild
The Artists Guild Gallery of Greenville in Greenville, SC, will present the exhibit, Woodworking as an Art form, featuring works by members of the Woodworkers Guild of Greenville, on view from Apr. 2 - 30, 2010.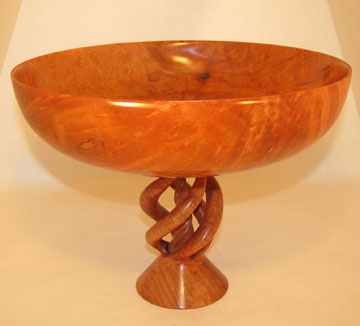 Charlie Stephan
The Greenville Woodworkers Guild, founded in 1981 by a small team of woodworkers, is now a group of over 600 men and women who have always been known for it's charitable contributions such as toys, storage units, chairs and desks they make for special needs children for local organizations such as The Meyer Center for Special Needs Children, Habitat for Humanity, The Children's Museum and over 30 other local charities.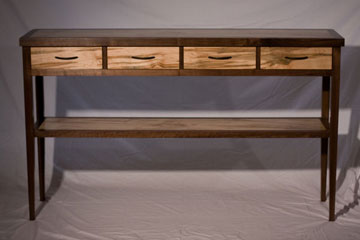 Greg Ellenburg
On display will be some of the hand crafted wooden creations members of the Guild make for themselves, their family members and friends such as tables, benches, bowls, chests, toys and more. Some of their items will also be offered for sale. The Guild continues to expand its purpose of educating members, publicizing the art of woodworking and giving to charity by holding regular classes, seminars and meetings, planning field trips and maintaining an active presence in the Greenville community. Classes are taught by Guild board members and subject matter ranges from constructing a wooden pen to learning furniture making techniques used in the 18th century.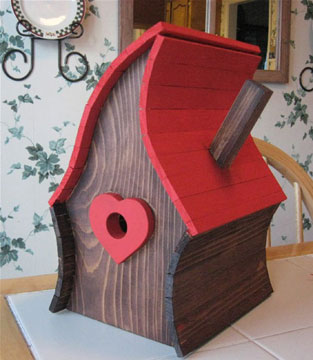 Bill Brett
The Greenville Woodworkers Guild has grown to the point where it's become a model for other woodworking organizations nationwide. After receiving national press in woodworking magazines, numerous other guilds throughout the country have contacted the Greenville Woodworkers Guild for advice.
A lot of people look at woodworking as cabinet production, but the members look at it as making works of art from wood.
For further information check our SC Commercial Gallery listings, call the gallery at 864/239-3882 or visit (www.artistsguildgalleryofgreenville.com).


[ | April 2010 | Feature Articles | Carolina Arts Unleashed | Gallery Listings | Home | ]
Carolina Arts is published monthly by Shoestring Publishing Company, a subsidiary of PSMG, Inc. Copyright© 2010 by PSMG, Inc., which published Charleston Arts from July 1987 - Dec. 1994 and South Carolina Arts from Jan. 1995 - Dec. 1996. It also publishes Carolina Arts Online, Copyright© 2010 by PSMG, Inc. All rights reserved by PSMG, Inc. or by the authors of articles. Reproduction or use without written permission is strictly prohibited. Carolina Arts is available throughout North & South Carolina.