Feature Articles


For more information about this article or gallery, please call the gallery phone number listed in the last line of the article, "For more info..."
April Issue 2010

Western Carolina University in Cullowhee, NC, Offers Faculty Biennial
Western Carolina University in Cullowhee, NC, is presenting the exhibit, System + Structure, featuring the School of Art and Design biennial faculty exhibition, on view through May 8, 2010.

The exhibit will feature the work of 17 WCU faculty members, all teaching artists, who work in a wide range of media including ceramics, sculpture, painting, drawing, printmaking, installation, book art, photography, graphic design, new media and video.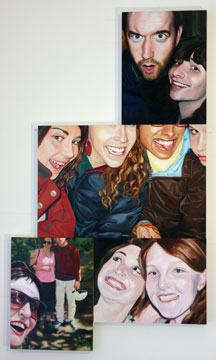 Claire Van der Plas
Faculty participants are Cathryn Griffin, Claire Van der Plas, Erin Tapley, George Rector, Greg McPherson, James Kirkpatrick, Joan Byrd, Jon Jicha, Kelly Popoff, Marie Cochran, Martin DeWitt, Mary Anna Lafratta, Marya Roland, Matthew Liddle, Ramonray Menze, Richard Tichich and Susan Martin.

"The exhibit is intended to demonstrate not only the diversity of the School of Art and Design, but also the creative innovation and conviction of its faculty members, who teach and exhibit their work nationally and internationally," said Martin DeWitt, director of WCU's Fine Art Museum.
"The 'system and structure' concept revolves around each faculty member's art-making process. The exhibit reveals the dynamic mode of expression, process and creative conviction of each artist," said DeWitt.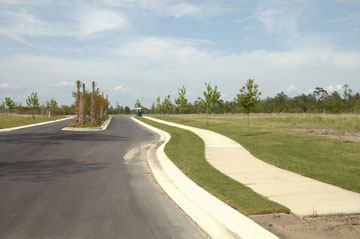 Cathryn Griffin
The exhibit includes four works by Griffin, a photographer and professor in the School of Art and Design, that capture vacation complexes near the ocean built during the housing boom that now stand empty.

"My photographs attempt to describe the enormity of this endeavor, and hope to suggest the abject alienation that is sure to follow. There were no people there, and almost every unit was empty. It was very quiet, as if a disaster had just happened," said Griffin.

For further information check our NC Institutional Gallery listings, call 828/227-2553 or visit (www.wcu.edu/fapac/galleries).



[ | April 2010 | Feature Articles | Carolina Arts Unleashed | Gallery Listings | Home | ]
Carolina Arts is published monthly by Shoestring Publishing Company, a subsidiary of PSMG, Inc. Copyright© 2010 by PSMG, Inc., which published Charleston Arts from July 1987 - Dec. 1994 and South Carolina Arts from Jan. 1995 - Dec. 1996. It also publishes Carolina Arts Online, Copyright© 2010 by PSMG, Inc. All rights reserved by PSMG, Inc. or by the authors of articles. Reproduction or use without written permission is strictly prohibited. Carolina Arts is available throughout North & South Carolina.