Feature Articles


For more information about this article or gallery, please call the gallery phone number listed in the last line of the article, "For more info..."
June Issue 2009

Fountainside Gallery in Wilmington, NC, Features New Works by Gallery Artists
Fountainside Gallery in Wilmington, NC, will present the exhibit, Summer Solstice, featuring new works by the gallery's artists, on view from June 27 through July 30, 2009. In keeping with the spirit of a particularly colorful spring, Fountainside Gallery will present approximately 100 paintings which will fill the gallery for this exhibit.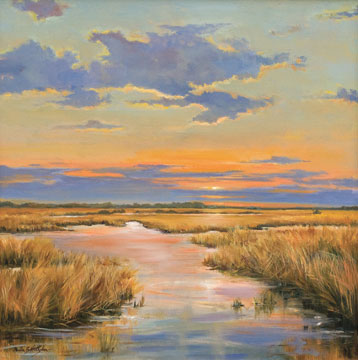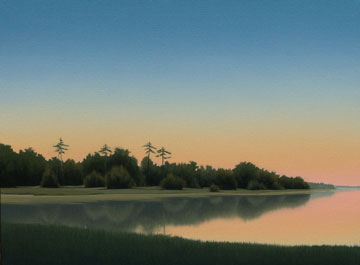 Paula Holtzclaw ------------------------------------------- Jacob Cooley
The definition of solstice is the longest day of the year and the beginning of the summer season. It also means the "highest point"; that definition certainly applies to the incoming art. Everything has been created, labored over, tweaked and touched by the artists, sometimes for many months. The results are amazing. Whether it is the efforts of more local artists such as Jacob Cooley, Paula Holtzclaw, MT McClanahan, Mary Rountree Moore, Joe Seme, Hilda Spain-Owen, Mike Rooney or Sandy Nelson, all of North Carolina, or the superb strokes of our more far-flung artists, the gallery buzzes with excitement.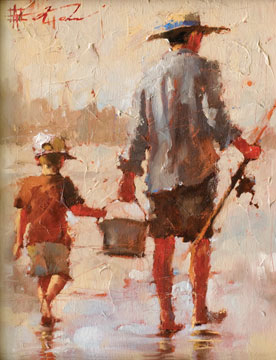 Andre Kohn
From the classical realism of Chris Groves, Mark Horton and Qiang Huang to the exuberant color of Trey Finney, Christine Debrosky and Anda Styler, the variety of expression is endless. The lyrical florals of Tami Cardnella and the quiet poetry of Barrie Van Osdell hang well with the pastel landscapes of Kathleen Newman and the figure work of Andre Kohn. Cityscapes by Jeff Jamison and Andrew McDermott complement the pastoral fields and marshes of David Weiss, Rani Garner and Rick McClure. Modern works by Elena Madden, Jacob Cooley and Mary Rountree Moore round out the "something for everyone" show.
This wonderful group of artists will combine their unique styles to present their views of the world around them in Summer Solstice. The images are as varied as the artists, some entertaining, others hauntingly beautiful, all making the viewer feel they have been there and felt that.
For further information check our NC Commercial Gallery listings, call the gallery at 910/256-9956 or visit (www.fountainsidegallery.com).


[ | June'09 | Feature Articles | Carolina Arts Unleashed | Gallery Listings | Home | ]
Carolina Arts is published monthly by Shoestring Publishing Company, a subsidiary of PSMG, Inc. Copyright© 2009 by PSMG, Inc., which published Charleston Arts from July 1987 - Dec. 1994 and South Carolina Arts from Jan. 1995 - Dec. 1996. It also publishes Carolina Arts Online, Copyright© 2009 by PSMG, Inc. All rights reserved by PSMG, Inc. or by the authors of articles. Reproduction or use without written permission is strictly prohibited. Carolina Arts is available throughout North & South Carolina.