Feature Articles


For more information about this article or gallery, please call the gallery phone number listed in the last line of the article, "For more info..."
June Issue 2010

The Art Institute of Charleston in Charleston, SC, Features Works by Tate Nation and Sandy Logan
The Art Institute of Charleston, located in downtown Charleston, SC, is pleased to exhibit the paintings of Tate Nation, the 2010 Piccolo Spoleto Festival poster artist along with photography by Sandy Logan, the 2010 Piccolo Spoleto Spotlight Concert Series poster artist in the exhibit, Composition & Decomposition, on view in the Institute's gallery through Sept. 25, 2010. As the official poster sponsor of this year's Piccolo Spoleto Festival, the gallery at The Art Institute of Charleston is the natural venue to celebrate these featured artists.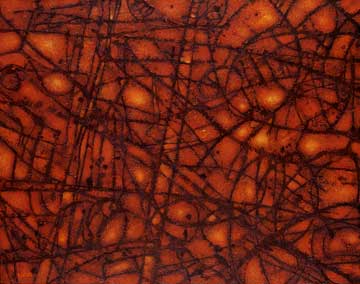 Tate Nation
Tate Nation is a celebrated Charleston artist who paints in multiple layers of acrylics on canvas-covered wood panels, creating vibrant paintings that are drenched in texture. His non-traditional paintings are a lively medley of bold compositions, festive themes, and a vivid color palette influenced by Caribbean art.
Nation's works have been commissioned by the US Postal Service, Coca-Cola, Delta and United Airlines, Canon USA, Time-Life, and Radisson Hotels Worldwide, among many others. Tate's paintings and prints are held in private and public collections worldwide and have appeared in numerous national publications.
A former freelance illustrator and featured poster artist for the 2000 and 2010 Piccolo Spoleto Festival in Charleston, SC, Nation has also illustrated several books, served as Illustrator-in-Residence for the Gibbes Museum of Art in Charleston, and has been awarded many honors for his fine art paintings and illustrations. Two of his original works have been exhibited in the Society of Illustrators' Museum of American Illustration in New York City.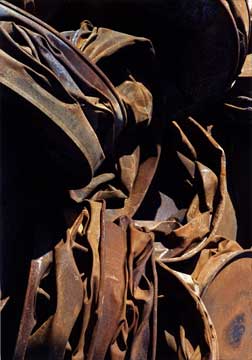 Sandy Logan
Sandy Logan returned to his native city of Charleston in 1970. He received his Bachelor of English Literature from Cornell University and subsequently his Master of Architecture from University of Pennsylvania. He has practiced architecture with two local firms for the past forty years in Charleston's downtown area, where the majority of his work is located. Logan has served for nine years on the City's Board of Architectural Review, is on the Board of Drayton Hall, a national Trust property, and is currently the Vice Chairman of the Board of the Redux Center for Contemporary Art.
Logan has had one-man Piccolo Spoleto photography shows at the Dock Street Theatre, the Civic Design Center, and the new gallery of the Piccolo Spoleto headquarters building. He has had several one-man shows at the North Charleston Performing Arts Center, was part of a two-man show at the Corrigan Gallery on Queen Street, and has lectured at Charleston's Center for Photography and the Redux Center. Most recently, Logan has had several two-man shows in Wilmington, NC, and Scoop Gallery in Charleston. His work is represented in many private collections in Chicago, Atlanta, Washington, New York, Boston and Philadelphia, and most recently, in the Cameron Museum of Art.
The Art Institute of Charleston, a branch of The Art Institute of Atlanta, is one of The Art Institutes, a system of over 45 schools located throughout North America, and is centrally located in downtown Charleston with the main campus at 24 North Market Street, and a satellite campus at Fountain Walk on Charleston's harbor front at 360 Concord Street. The college offers degree programs in Culinary Arts; Wine, Spirits & Beverage Management; Graphic Design; Interior Design; Web Design & Interactive Media; Photographic Imaging; Fashion & Retail Management and Digital Filmmaking & Video Production.
For further information check our SC Institutional Gallery listings, call the Institute at 843/343-1223 or visit (www.artinstitutes.edu/charleston).


[ | June 2010 | Feature Articles | Carolina Arts Unleashed | Gallery Listings | Home | ]
Carolina Arts is published monthly by Shoestring Publishing Company, a subsidiary of PSMG, Inc. Copyright© 2010 by PSMG, Inc., which published Charleston Arts from July 1987 - Dec. 1994 and South Carolina Arts from Jan. 1995 - Dec. 1996. It also publishes Carolina Arts Online, Copyright© 2010 by PSMG, Inc. All rights reserved by PSMG, Inc. or by the authors of articles. Reproduction or use without written permission is strictly prohibited. Carolina Arts is available throughout North & South Carolina.