Feature Articles


For more information about this article or gallery, please call the gallery phone number listed in the last line of the article, "For more info..."
July Issue 2010

Transylvania Arts Council in Brevard, NC, Features Works by Donna Pinter and Grace Cathey
The Transylvania Arts Council in Brevard, NC, will present the exhibit, Nature by Design, featuring works by Donna Pinter of Atlanta, GA and Grace Cathey of Waynesville, NC, on view from July 5 - 30, 2010.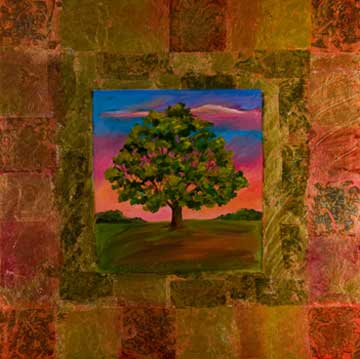 Donna Pinter
Donna Pinter is a nationally renowned artist who makes her home in the historical town of Roswell, GA, just north of Atlanta. Pinter has been a professional artist for more than 20 years and has been featured in periodicals such as Southern Homes, Peachtree Magazine, Philadelphia Magazine, Arts South West, and Points North. She has also appeared on a national PM Magazine broadcast and has even been interviewed about her talents on Japan's version of 60 Minutes. She has participated in more then fifty group exhibitions and over thirty solo exhibitions. A graduate of the Pennsylvania Academy of Fine Arts and the York Academy of Arts, Pinter has received numerous awards grants, scholarships and commissions for her work.
Pinter built national recognition from a series of dancers created in pastel; her technique imbibed each composition with life, accurately capturing the illusive spirit and essence
of each dancer. This series led to her commission with the Russian Boshow Ballet,
and later commissions by the Metropolitan Opera at Lincoln Center, the Boston Ballet, Ballet Rotaru and the late Rudolph Nureyev. Also widely recognized are Pinter's landscapes, which can more vividly be called "dreamscapes." They are windows into another dimension. Places she has been physically and spaces she frequents only in her wildest dreams.
Grace Cathey is a metal sculptor. Her work has been evolving over 20 years from fiber, to works on paper, to metal sculpture. Her passion to create has been constant. Her inspiration comes from the flora and fauna that surround her home, tucked into a deep cove in the Western North Carolina Mountains. Her daily experiences with the beauty of nature around her are translated into her metal sculpture, which expresses her quality of life. In each work, a bit of her spirit is cut deep into the steel. She and her representational sculptures are regarded as high quality and of special value. Cathey abounds with energy and many envy her zeal for people, the environment and life. Her sculptures are acquired by discerning procurers who live in the area or visit from as far away as New York, Florida and California.
Cathey has been honored many times with awards and recognition including Waynesville's selection of her outdoor sculpture theme "Bear in Mind It's Feedin Time" on permanent display on Main Street. Many of her sculptures were procured by Chimney Rock Park in Lake Lure, to enhance their new interactive nature trail. While she creates and finalizes her sculptures in her home workshops, her works can be seen in her Gallery and Sculpture Garden in the Walker Service Station at 136 Depot Street in downtown Waynesville.
For further information check our NC Institutional Gallery listings, call the Council at 828/884-2787 or visit (www.artsofbrevard.org).



[ | July2010 | Feature Articles | Carolina Arts Unleashed | Gallery Listings | Home | ]
Carolina Arts is published monthly by Shoestring Publishing Company, a subsidiary of PSMG, Inc. Copyright© 2010 by PSMG, Inc., which published Charleston Arts from July 1987 - Dec. 1994 and South Carolina Arts from Jan. 1995 - Dec. 1996. It also publishes Carolina Arts Online, Copyright© 2010 by PSMG, Inc. All rights reserved by PSMG, Inc. or by the authors of articles. Reproduction or use without written permission is strictly prohibited. Carolina Arts is available throughout North & South Carolina.