Feature Articles


For more information about this article or gallery, please call the gallery phone number listed in the last line of the article, "For more info..."
August Issue 2006
Green Rice Gallery in Charlotte, NC, Features Works by Elizabeth Sproul Ross and Holly Peterson
Green Rice Gallery, located in the NODA district of Charlotte, NC, is presenting the exhibit, Earth Visions, featuring works by Elizabeth Sproul Ross and Holly Peterson, on view through Aug. 26, 2006.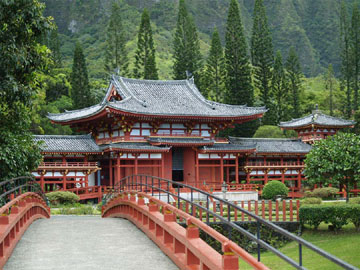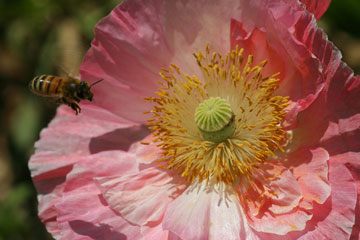 Elizabeth Sproul Ross
It's that time of year when everyone's out taking pictures of loved ones on the beach or family reunions. For Elizabeth Ross who grew up on a farm in Virginia, she has always had her camera out and ready whether it's right before sunrise or just as the evening light touches its last rose petal. She is there to capture the true feel of nature. Ross once commented on herself as a hunter, "I am on constant search for the special effect: the phenomena of the rainbow straddling the hillside, the sparkle of frost, and the upside-down landscape reflected in a single raindrop. I am a hunter."

Come experience the natural world through Ross's paintings and photography and transport yourself to the moment when the "first light shines on a dew-laden spider web" or "the evening slant of light touches just one rose petal or illumines the pig's ear so that they, too, look like rose petals."
Also featured in the exhibit will be works by Holly Peterson. Her extensive travel throughout Europe, Africa, and the United States has given her a rich and varied portfolio of both color and black and white images.
Peterson's love for nature and wildlife is beautifully depicted in her color shots from safari in Africa, trips to Hawaii, and her visit to the Riddle's Elephant Sanctuary in Arkansas in 2005. She also loves the aesthetic challenge of black and white photography.
For further information check our NC Commercial Gallery listings, call the gallery at 704/344-0300 or at (www.green-rice.com).
[ | Aug'06 | Feature Articles | Gallery Listings | Home | ]
Carolina Arts is published monthly by Shoestring Publishing Company, a subsidiary of PSMG, Inc.
Copyright© 2006 by PSMG, Inc., which published Charleston Arts from July 1987 - Dec. 1994 and South Carolina Arts from Jan. 1995 - Dec. 1996. It also publishes Carolina Arts Online, Copyright© 2006 by PSMG, Inc. All rights reserved by PSMG, Inc. or by the authors of articles. Reproduction or use without written permission is strictly prohibited. Carolina Arts is available throughout North & South Carolina.