Feature Articles


For more information about this article or gallery, please call the gallery phone number listed in the last line of the article, "For more info..."
August Issue 2007
Artis Fine Art in Winston-Salem, NC, Offers Works by George E. Thompson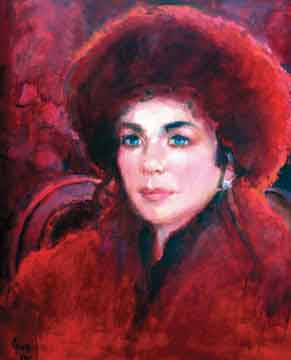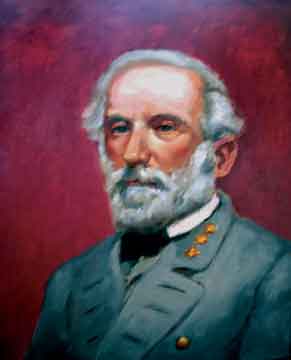 The portraiture and paintings of George E. Thompson will be on view from Aug. 3 through Sept. 14, 2007, at Noble's Grille in Winston-Salem, NC.
Thompson's portraits have earned national recognition, including a feature layout in American Artist. Describing the challenge inherent in realizing the personality of the individual on canvas, Thompson explains, "I search for the idiosyncrasies that define the subject, which is best accomplished when painting from life." The process from commission to completed portrait begins with a personal meeting with the subject. During this initial interview, Thompson seeks to make a personal connection with his model, allowing him to focus on the characteristics of the individual and complete a high quality sketch.
Thompson favors approaching his subject from a direct frontal view, as this face to face contact encourages interaction between painter and model, giving the artist further insight into the unique facial expressions and traits of each subject. Back in the studio, Thompson lays in an exact drawing based on the preliminary sketch and from there begins painting the final portrait; first in broad strokes, then returning to interject the details which sharpen the final image bringing the likeness and unique character of the individual to life on canvas.
Thompson began his career as a graphic artist working in New York City. In the tradition of artists such as John Sloan and Daniel E. Greene, his early work in commercial arts evolved into the pursuit of fine art painting. Over the course of his twenty-five year career, he has earned numerous awards and recognition from critics as well as his peers. Thompson is particularly renowned for his portraiture and landscape work in pastel. His work in this medium has earned him the title, "master pastelist," a distinction held by only seventy-five artists in the world.
Commissions are accepted for personal family portraits and renderings of historical figures. Thompson specializes in historical portraiture of Confederate and Union Civil War Generals.
For further information check our NC Commercial Gallery listings, call Elizabeth Davis at 336/971-8515 or visit (www.artisfineart.com).

[ | Aug'07 | Feature Articles | Gallery Listings | Home | ]
Carolina Arts is published monthly by Shoestring Publishing Company, a subsidiary of PSMG, Inc.
Copyright© 2007 by PSMG, Inc., which published Charleston Arts from July 1987 - Dec. 1994 and South Carolina Arts from Jan. 1995 - Dec. 1996. It also publishes Carolina Arts Online, Copyright© 2007 by PSMG, Inc. All rights reserved by PSMG, Inc. or by the authors of articles. Reproduction or use without written permission is strictly prohibited. Carolina Arts is available throughout North & South Carolina.