Feature Articles


For more information about this article or gallery, please call the gallery phone number listed in the last line of the article, "For more info..."
August Issue 2009

ArtSource Fine Art in Raleigh, NC, Offers Exhibit Focused on Europe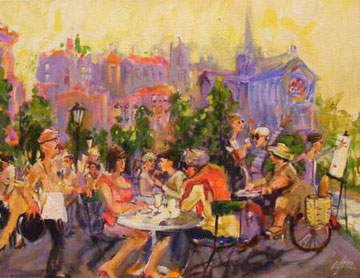 Cher Cosper
ArtSource Fine Art in Raleigh, NC, will present the exhibit, Escape to Europe, at both its locations at North Hills and Five Points, on view from Aug. 1 - 31, 2009.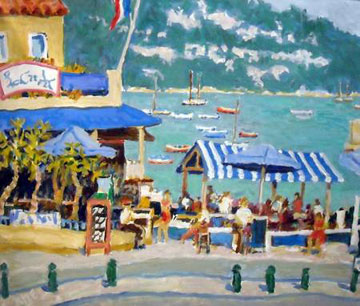 Kyle Highsmith
This themed exhibition that allows viewers to experience the overseas trip they might have missed by viewing European-inspired artwork. Various interpretations of Europe will be on display, from impressionist landscapes to minimal urban cityscapes. Architectural images, bucolic vistas, bustling cafes, gondola rides, and other iconic European scenes will be showcased.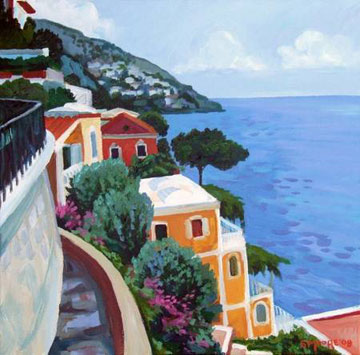 Steven Moore
Ever popular and steeped in history, tradition, and character, the European theme is an inspiring subject matter for many of ArtSource's artists, many of which frequently visit the region for inspiration, relaxation, and to awaken their creativity. Escape to Europe takes the viewer on a visual tour of Europe through the eyes of gallery artists including: Steve Moore, Connie Winters, Cher Cosper, Marianne Dunn, Kyle Highsmith, Patsy Howell, and others.
For further information check our NC Commercial Gallery listings, call the galleries at 919/833-0013, 919/787-9533 or visit (www.artsource-raleigh.com).



[ | August'09 | Feature Articles | Carolina Arts Unleashed | Gallery Listings | Home | ]
Carolina Arts is published monthly by Shoestring Publishing Company, a subsidiary of PSMG, Inc. Copyright© 2009 by PSMG, Inc., which published Charleston Arts from July 1987 - Dec. 1994 and South Carolina Arts from Jan. 1995 - Dec. 1996. It also publishes Carolina Arts Online, Copyright© 2009 by PSMG, Inc. All rights reserved by PSMG, Inc. or by the authors of articles. Reproduction or use without written permission is strictly prohibited. Carolina Arts is available throughout North & South Carolina.