Feature Articles


For more information about this article or gallery, please call the gallery phone number listed in the last line of the article, "For more info..."
August Issue 2010

Artists Guild Gallery of Greenville in Greenville, SC, Features Works by Chris Cox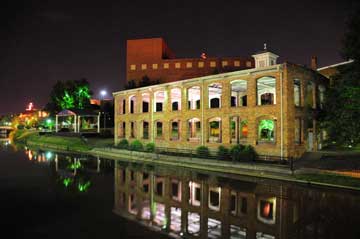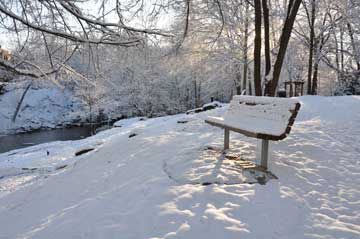 The Artists Guild Gallery of Greenville in Greenville, SC, will present an exhibit of works by guest artist, Chris Cox, on view from Aug. 1 - 31, 2010.
A native of Cleveland, OH, Christopher Cox started photographing in his late teens when he was given a 35mm Nikon as a gift. He had some formal training in college but has continued to be mostly self taught throughout his life. For years his work was almost exclusively in black and white.
Cox moved to the South to attend graduate school in the early 1980s and his career as a United Methodist Minister and a Pastoral Counselor eventually brought him to Greenville. His passion for photography has always remained in the background as something he shared only with close friends and family. A few years ago, at the encouragement of his wife, he began to display his work publicly.
Using a digital SLR, Cox captures landscapes, architecture, and wildlife in black and white and color. His work often focuses on the interaction between light and shadows as they play on objects; the best combinations of which are often found in the early morning or late evening hours. He does all of his own printing and does little, if any, post production retouching of his photographs, attempting to preserve what nature sent into the camera.
For Cox, photography is a way to reenter and appreciate a world that we often miss when life becomes so crowded and busy. A captured image can give us an opportunity to truly see the beauty and wonder that daily surrounds our lives. "When I take my camera to go out shooting, the world literally slows down and I become aware of things that I otherwise wouldn't see. My hope is to share those images and moments with other people."
The Artists Guild Gallery of Greenville is a co-operative gallery located in the heart of downtown Greenville. Over twenty local artists are represented in the gallery along with various mediums including acrylic, mixed media, oil and watercolor paintings, jewelry, glass, woodwork and sculpture. One or more of the artists is in the gallery at all times, demonstrating throughout the day and always ready to discuss their art with visitors.
For further information check our SC Commercial Gallery listings, call the gallery at 864/239-3882 or visit (www.artistsguildgalleryofgreenville.com).


[ | August 2010 | Feature Articles | Carolina Arts Unleashed | Gallery Listings | Home | ]
Carolina Arts is published monthly by Shoestring Publishing Company, a subsidiary of PSMG, Inc. Copyright© 2010 by PSMG, Inc., which published Charleston Arts from July 1987 - Dec. 1994 and South Carolina Arts from Jan. 1995 - Dec. 1996. It also publishes Carolina Arts Online, Copyright© 2010 by PSMG, Inc. All rights reserved by PSMG, Inc. or by the authors of articles. Reproduction or use without written permission is strictly prohibited. Carolina Arts is available throughout North & South Carolina.