Feature Articles


For more information about this article or gallery, please call the gallery phone number listed in the last line of the article, "For more info..."
September Issue 2010

Pickens County Museum of Art & History in Pickens, SC, Features Works by Basket Weavers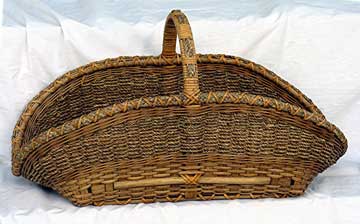 Delores von Rosen
The Pickens County Museum of Art & History in Pickens, SC, will present the exhibit, Basketry; Traditional & Contemporary Woven Art, featuring works by eight traditional to contemporary basket weavers, on view from Sept. 11 through Nov. 11, 2010.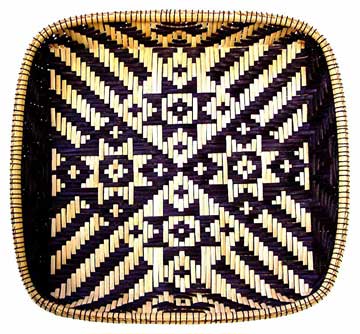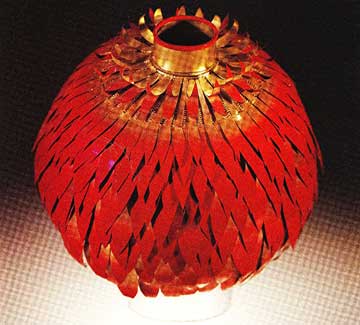 Laura Lee Zanger -------------------------------------- Michael Davis
Curated by well known weaver Pati English, this collection of works from some of the most influential Southern artisans working in various aspects of traditional and contemporary basketry includes, in addition to Pati English - Michael Davis, Barbara McCormick, Gale McKinley, Tika Tucker, Dolores von Rosen, Laura Lee Zanger and Pamela Zimmerman.
About the show, and her role as guest curator, English said, "It was my privilege to invite artisans from South Carolina and neighboring states of North Carolina and Georgia to participate in this basketry exhibition. It is my vision that visitors will be amazed and engaged by the scope of artistry and history in hand woven fiber art. Basket making from ancient beginnings has survived our changing culture and is one of the time honored art forms of today."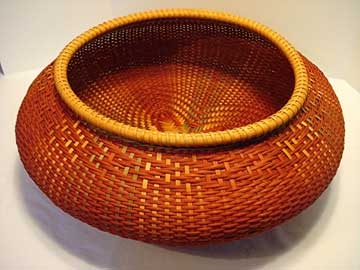 Tika Tucker
English continued, "The unique display of three-dimensional art is a celebration of beauty and function. With time, skill, care, hands, and natural materials, these artisans enjoy the simple tools in creating their unique connection with nature. Being a slow and meditative process, basket weaving opens a world of possibilities to intersect and manipulate intricate designs. From simple, functional lines, to contemporary sculptural vessels, weaving satisfies our need for enduring beauty in our surroundings."
The public is encouraged to visit and enjoy this exceptional collection of woven art featuring eight serious and thoughtful weavers who collectively create the pulse of contemporary basketry. Preserving and perpetuating this ancient art form maintains a connection to the land and a bridge to the future. These eight artisans will keep the art of basketry alive and ensure this tradition a place in the 21st Century.
The Pickens County Museum of Art & History is funded in part by Pickens County, members and friends of the museum and a grant from the South Carolina Arts Commission, which receives support from the National Endowment for the Arts.
For further information check our SC Institutional Gallery listings or call the Museum at 864/898-5963.


[ | September 2010 | Feature Articles | Carolina Arts Unleashed | Gallery Listings | Home | ]
Carolina Arts is published monthly by Shoestring Publishing Company, a subsidiary of PSMG, Inc. Copyright© 2010 by PSMG, Inc., which published Charleston Arts from July 1987 - Dec. 1994 and South Carolina Arts from Jan. 1995 - Dec. 1996. It also publishes Carolina Arts Online, Copyright© 2010 by PSMG, Inc. All rights reserved by PSMG, Inc. or by the authors of articles. Reproduction or use without written permission is strictly prohibited. Carolina Arts is available throughout North & South Carolina.